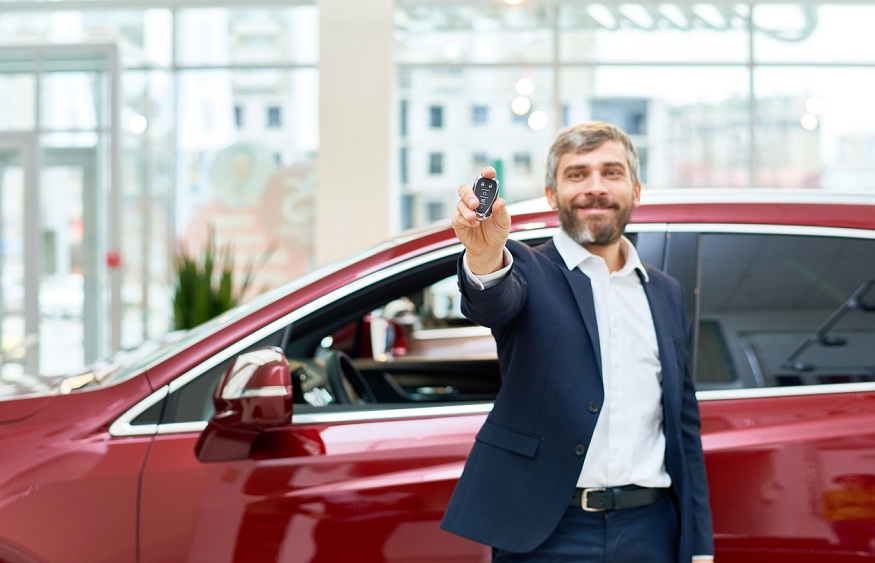 Empowering Success: The Importance of F&I Training in Automotive Dealerships
Read Time:
3 Minute, 19 Second
In today's dynamic automotive industry, dealerships strive to enhance customer experiences while maximizing profitability. One crucial department responsible for achieving these goals is the Finance and Insurance (F&I) team. These dedicated professionals play a vital role in ensuring a smooth and satisfactory vehicle purchase process by providing financial guidance, arranging loans, and offering insurance options. To excel in this complex and ever-evolving field, comprehensive F&I training is indispensable. In this article, we will explore the significance of F&I training and its impact on the success of automotive dealerships.
Mastering the Art of Customer Engagement
Effective customer engagement is the cornerstone of success in the F&I department. F&I professionals must possess exceptional communication skills to establish rapport, build trust, and educate customers about finance and insurance options. Through targeted training programs, individuals can refine their interpersonal abilities, enabling them to tailor their approach to various customer profiles. By understanding customer needs, concerns, and preferences, F&I specialists can deliver personalized solutions that meet both financial objectives and customer satisfaction.
Navigating Complex Financial and Legal Landscape
The financial and legal aspects of automotive sales can be intricate and ever-changing. F&I training equips professionals with a deep understanding of relevant regulations, compliance requirements, and industry best practices. Staying up-to-date with legal and financial knowledge ensures that F&I personnel can accurately explain loan terms, evaluate creditworthiness, and present insurance coverage options. This expertise not only safeguards the dealership against legal and regulatory pitfalls but also inspires customer confidence, leading to higher conversion rates and repeat business.
Optimizing Product Knowledge and Offerings
A comprehensive F&I training program provides professionals with in-depth knowledge of the diverse range of products and services available to customers. From extended warranties and maintenance plans to vehicle protection packages and gap insurance, F&I specialists become well-versed in each offering's features, benefits, and pricing structures. With this expertise, they can effectively educate customers about the value and relevance of these products, tailoring recommendations to specific needs and budget considerations. By maximizing product knowledge, F&I professionals can significantly increase revenue through upselling and cross-selling, while simultaneously ensuring customer satisfaction and protection.
Embracing Technology and Digitalization
In today's digital age, automotive dealerships are embracing technology to streamline operations and enhance the customer experience. F&I training programs now include modules focused on leveraging digital tools and platforms to expedite processes, improve efficiency, and enhance data management. Professionals learn to utilize customer relationship management (CRM) systems, online document signing platforms, and finance calculators and dealership software enabling them to provide a seamless and convenient purchase experience. By embracing technology, F&I personnel can adapt to changing consumer preferences and capitalize on the advantages offered by digital advancements.
Continual Learning for Continuous Success
F&I training is not a one-time event but an ongoing process. The automotive industry is constantly evolving, with new financing options, insurance products, and consumer trends emerging regularly. Therefore, dealerships must invest in regular training and professional development opportunities for their F&I teams. Continuous learning ensures that F&I professionals remain well-informed, adaptable, and equipped with the latest tools and strategies necessary to thrive in a competitive market.
Conclusion
In the automotive dealership ecosystem, F&I professionals play a vital role in delivering exceptional customer experiences while driving profitability. Through comprehensive training programs, these professionals can acquire the necessary skills, knowledge, and mindset to navigate the complexities of the F&I department successfully. With enhanced customer engagement, a deep understanding of finance and legal regulations, and optimized product knowledge, F&I professionals become trusted advisors who guide customers towards the optimal financial decisions and protect their investments. By embracing technology and engaging in continuous learning, F&I specialists can stay ahead of industry trends, adapt to evolving customer preferences, and drive long-term success for automotive dealerships.