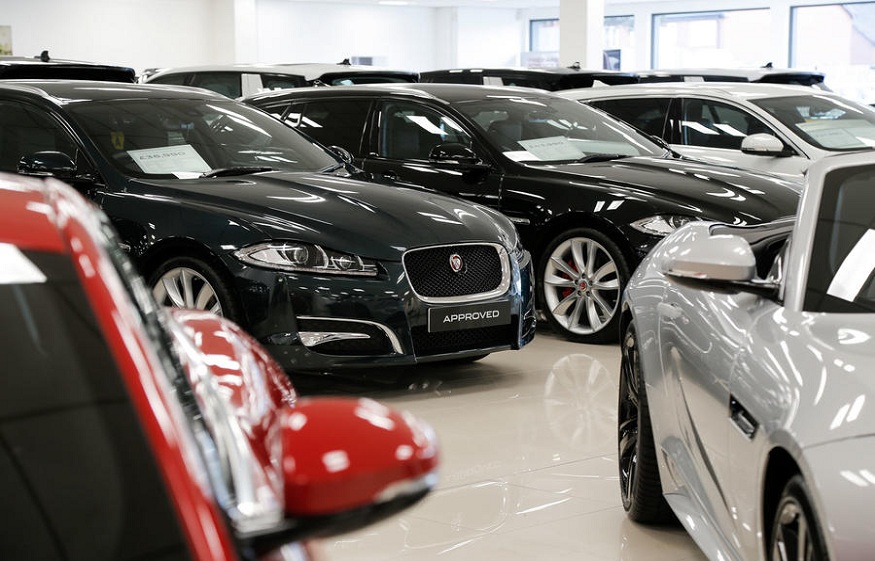 How to Find the Perfect Used Cars Online Before Buying
Read Time:
4 Minute, 31 Second
Many important considerations must be made when buying a car, including determining your budget, the kind of vehicle you want to buy, its brand, model, and colour, and your auto insurance options if you will pay the entire balance upfront or use a vehicle loan. Whether you want to buy a new automobile or choose a used car is a crucial decision you must consider.
While buying a brand-new automobile might be exciting, choosing a used car offers its benefits. Market research indicates that over the last year, used automobile sales in India have increased by 50%, mainly due to the arrival of organized companies into the market and improved assurances regarding the quality of the vehicles being sold. Let's look at how you can find perfect used cars online.
Selecting The Car
Getting an automobile that fits your demands would be prudent and cost-effective. If you have a family of six and need a vehicle for those lengthy trips, it would be absurd for you to purchase a tiny Sedan.
Like buying a new automobile, you should thoroughly research your needs before purchasing a used car.
Discover Every Buying Location
It's time to see the automobile in person. Several alternatives are available when purchasing used automobiles, including directly from the owner. Don't hesitate to ask questions when you find a car you like. Find out why the seller sells it, how it was used, whether it was in an accident, and more. Your chances of finding a nice secondhand automobile increase as your number of inquiries increases.
Here are some locations to look for a secondhand automobile.
Used Automobiles Owned by OEM
How can you choose the most trustworthy used vehicle dealer when so many are on the market? OEMs, or original equipment manufacturers, are unquestionably auto brands with their own used vehicle lot. You can be sure that whatever automobile you get from here will be the greatest because they are the most dependable. Additionally, they offer warranties and guarantees on the vehicles they sell, providing you confidence in the caliber of the product. Maruti Suzuki True Value, Mahindra First Choice, Hyundai First Advantage, Premium Selection by BMW, Mercedes' Proven Exclusivity, and many others are just a few of the well-known OEM used vehicles dealers.
Online Classifieds
This category includes online classifieds websites like OLX and Quikr. They save time and present various used automobile possibilities at the touch of a button or screen click. Portals make life easier, but one should not depend on the information they offer. You'll still need to scrutinize the automobile.
Online Used Car Retailers
The online used vehicle dealers offer an end-to-end controlled system that requires little user input, just like traditional e-commerce platforms. The benefit of these sellers is that, unlike OEMs, they are less expensive and entirely dependable, transparent, and trustworthy. These suppliers offer cars with dedicated quality assurance, reasonable costs, warranties, and guarantees to keep you safe and at ease if any issues emerge. Spinny is a prime illustration. In addition to being trustworthy, Spinny Cars also guarantees a complete refund if you return the vehicle within five days of purchase.
Additionally, if you decide to return or swap the automobile, their BuyBack option ensures a pre-fixed value of your car for up to 18 months. You won't have to look elsewhere for a loan because online used car dealers provide everything under one roof, including the ability to finance your vehicle. The drawback of these establishments is that they are restricted to certain areas.
Perform a vehicle pre-purchase inspection
Okay, so you know that the automobile meets your test-drive standards, drives well, and you enjoy it. The following action would be to perform a quick inspection before buying the vehicle. Here's how to proceed:
Look over the necessary automobile paperwork. Like registration, insurance, a pollution certificate, the payment of road taxes, and loan approval.
The most acceptable vehicle is a five-year-old automobile with a run of 30,000 and 40,000 kilometers. Check the meter reading.
Check the body for any rust; if you find any, it would be advisable to back out of the sale.
Start the engine and look at the exhaust. Neither oil spouts nor blue or black smoke emissions should be present when accelerating.
The tires should be in excellent condition; if not, there may be room for a discount.
When the driver releases the steering wheel at 10 to 20 km/h on an empty length of ground, the wheels should be in correct alignment, and the vehicle should proceed straight forward. If it tilts to one side, the alignment is off.
The ride ought to be quiet and comfortable, thanks to the suspension. Look for leaks in the suspension springs, bushings, and shock absorbers.
Check the battery for any evidence of corrosive wear and tear. You might demand a higher price if the battery is nearing its end of life and has been neglected.
Verify whether the AC is functioning correctly. The cooling should be progressive, and as the levels rise, so should the cooling. To evaluate the cooling system's effectiveness, drive the car up the slope.
Check every light, including the dippers, hazards, indicators, brake lights, headlights, and reverse lights. They ought to all be in excellent functioning order. The audio system, motorized rearview mirrors, and other electrical components should all operate correctly.