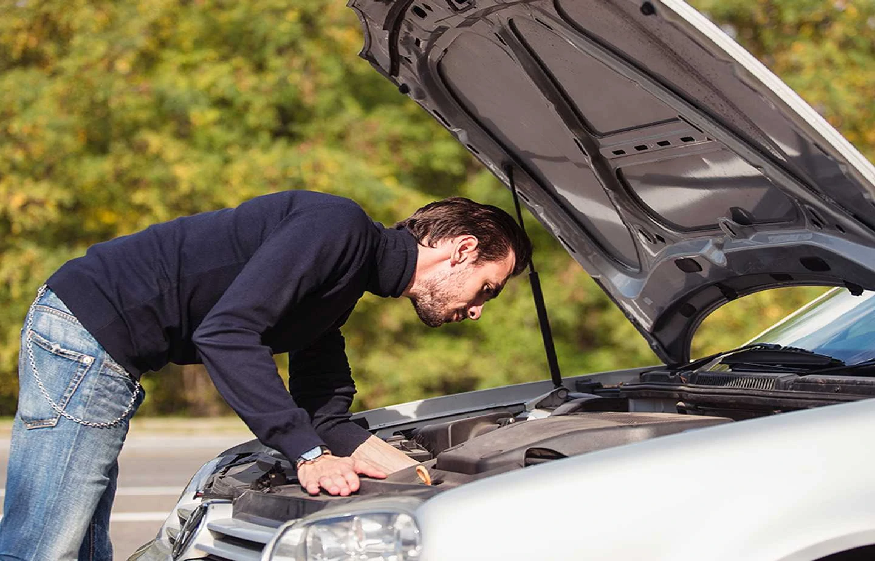 Auto insurance warranties and coverage
Read Time:
4 Minute, 43 Second
It covers, as its name suggests, bodily injury and material damage that you may cause to a "third party" (pedestrian, other motorist, vehicle passenger, etc.). It does not compensate for damage that you or your car may suffer (in particular theft or vandalism), these therefore remain your responsibility if you are responsible for the accident. If the accident is the responsibility of another motorist, you can exercise recourse against the insurer of this person in order to be compensated for all or part of your damages.
The civil liability guarantee is a legal obligation, whether your car is on the road or not. Keep in mind that the lack of insurance can be very expensive for offenders (a fine of up to €3,750) and can lead to penalties such as the cancellation of the driving license (for 3 years at most), the prohibition to drive (for a maximum of 5 years) or confiscation of the vehicle.
You use your vehicle little, but you still want to benefit from effective protection? Car insurance per kilometer is made for you! The amount of the insurance premium is calculated according to the distance travelled, so there are no superfluous costs.
Optional car insurance cover
The optional guarantees allow you to protect yourself as a driver, and to cover your vehicle more effectively in the event of a claim. Many options exist, and different formulas can be offered by insurers.
All-risk insurance is the most comprehensive formula which brings together all the guarantees, in particular the various damages suffered by your vehicle as well as the bodily injuries you suffer, in addition to the compulsory civil liability guarantee. It is the ideal formula if you are looking for maximum protection or have a new or high value vehicle.
However, the level of guarantees and the amount of deductibles may vary depending on the insurer, remember to compare the contracts!
Driver with penalty or bonus, young driver or experienced motorist, all profiles are represented.With simple third-party insurance, when you are the driver of a vehicle, the cost of your care is not covered. In order to cover the bodily injury you may suffer in the context of an accident, you will need to opt for a driver's bodily injury insurance.
Depending on the contract, this guarantee applies to medical, hospitalization and treatment costs. It can also provide for compensation – lump sum or indemnity – for you or your relatives in the event of temporary incapacity, invalidity or even death.
Auto collision damage waiver
The damage suffered by your car in the event of a collision with another person (vehicle, pedestrian, bicycle, animal, etc.) is covered by the collision damage guarantee.
Cover does not generally apply if the third party is not identified (driver fleeing, owner of the animal not found, etc.), or in the event of a collision or leaving the road "alone" ( impact against a tree, for example).This guarantee insures you in case of theft of your car.
Please note that certain obligations may be required by your insurer, such as the presence of an alarm, an anti-theft device, or the parking of your car in a closed car park.
The vandalism guarantee can be combined with protection against theft and covers damage linked to deliberate deterioration of your vehicleThe fire guarantee covers you if your vehicle is destroyed or damaged by a deliberate or involuntary fire (lightning, explosion, etc.).
Auto glass breakage warranty
The glass breakage guarantee intervenes in the event of damage to the windshield of your vehicle. Depending on the offer subscribed to, it may extend to other windows (side, rear or roof), as well as mirrors and headlight lenses. A deductible can sometimes be applied.
Replacement cost auto warranty
In the event of theft or destruction of your car, your vehicle is generally compensated up to its value at the time of the claim (this value being defined by an expert) or according to a predefined value in your contract.
However, you can ensure a better level of compensation with the replacement value guarantee (also called increased). The latter allows you to be compensated on the basis of the purchase price of your vehicle.These assistance or service guarantees complement your car insurance. They provide you with practical solutions in the event of a breakdown or dispute.
Assistance guarantee
It pays for the breakdown and towing costs of your vehicle as well as the costs of your repatriation if you are the victim of a breakdown or an accident.
This guarantee offers legal assistance and sometimes the payment of legal costs in the context of disputes related to your vehicle (eg: dispute related to the purchase).
Auto guarantees linked to exceptional circumstances
These specific insurance policies cover you in unforeseeable, so-called "exceptional" circumstances. These guarantees are automatically included when you have taken out a guarantee covering the damage suffered by your vehicle (all risks, collision, theft, fire, etc.).
Natural or technological disaster cover
Flood, avalanche, earthquake, accident occurring in a Seveso classified installation… Your vehicle is covered against claims related to natural or technological disasters, provided that the state of disaster is the subject of an interministerial order registered in the Official newspaper.
Storm or weather event cover
You are compensated in the event of damage caused by climatic events to your car. Unlike natural disaster cover, this cover compensates you even if the event has not been classified as a "natural disaster" by a ministerial order.
The guarantee against attacks and acts of terrorism
This guarantee allows you to obtain compensation for your car following damage caused by an attack or a terrorist act on national territory.